WHY DO WE NEED OUTDOOR LIGHTING MAINTENANCE?
When it comes to lighting, there are many reasons why it is a necessity. Whether it be for security, safety, efficiency, or overall visual appeal.  All lighting systems require regular routine maintenance.
Most people have their lighting systems installed and consider their project complete. However, we know that there is a lot more to keeping your lighting up and running.  You wouldn't ignore your cracked or missing siding that's letting in leaks, your clogged swimming pool filter that is turning your pool green, or your car's routine oil change that's stressing your engine, so what about your landscape lighting repair?
Imagine pulling up to your home late at night, your arms full of items to bring inside, and no lighting to guide you. Or having a new customer or guest arrive at your business, to see that your lighting is aimed incorrectly or out of commission entirely. Thankfully, these situations can easily be prevented with just a little extra care each year.  
WHAT DOES THIS MAINTENANCE LOOK LIKE?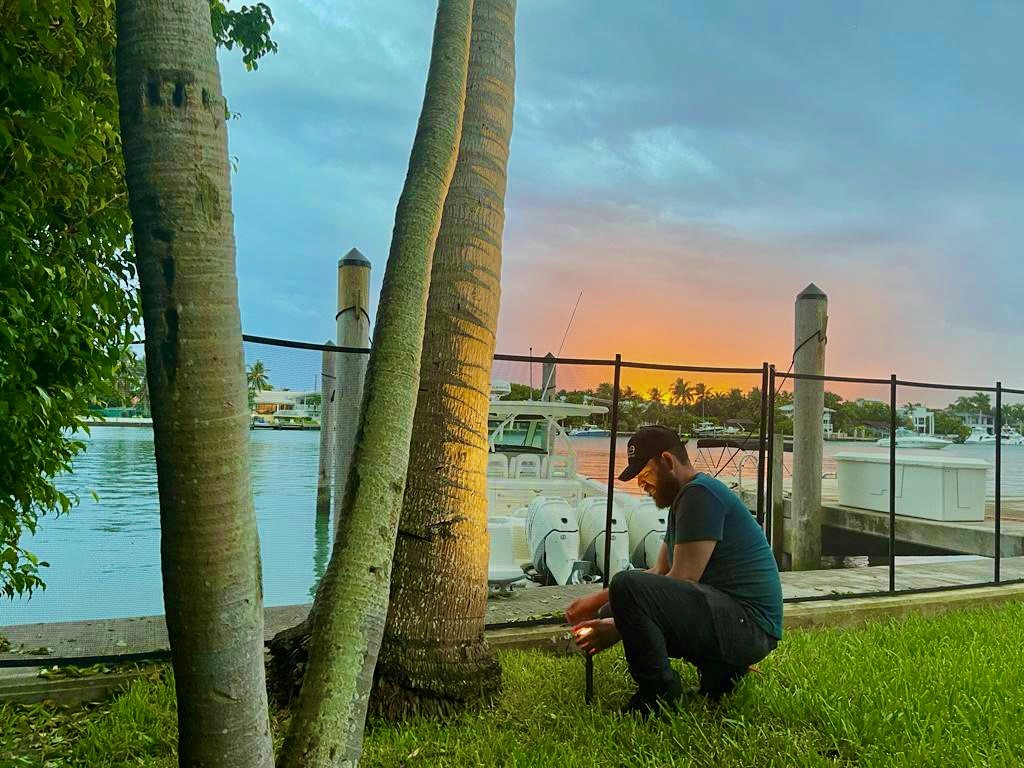 Now, you might be wondering what is included in typical outdoor lighting maintenance. There are a lot of moving parts involved in keeping your lighting in tip top shape and your system long-lasting, such as:
A typical maintenance program standard (every 6 months)
What is Included:
Ensure all fixtures are working correctly
Clean fixtures and lenses – these pieces can become dirty or covered in debris and decrease the effect of your lighting.
Adjust and refocus fixtures – whether it be storms or even just heavy rain or winds, your run-of-the-mill planting, mowing or overgrowth from existing plants, and even your children or pets playing in the yard. Most commonly, though, outdoor lighting can be misdirected or moved due to the ground settling.
Check transformers & adjust controllers – to effectively spot and repair any disconnect in your system.
Replace/lubricate O-rings, gaskets & seals – this will help prevent future breakdown
Voltage and amperage testing
Trimming & minor pruning around fixtures – such as; plant overgrowth, dirt, grass, and even plants that have grown tall enough to produce shadows in your line of light!
Bury exposed cables – to prevent any accidents or damage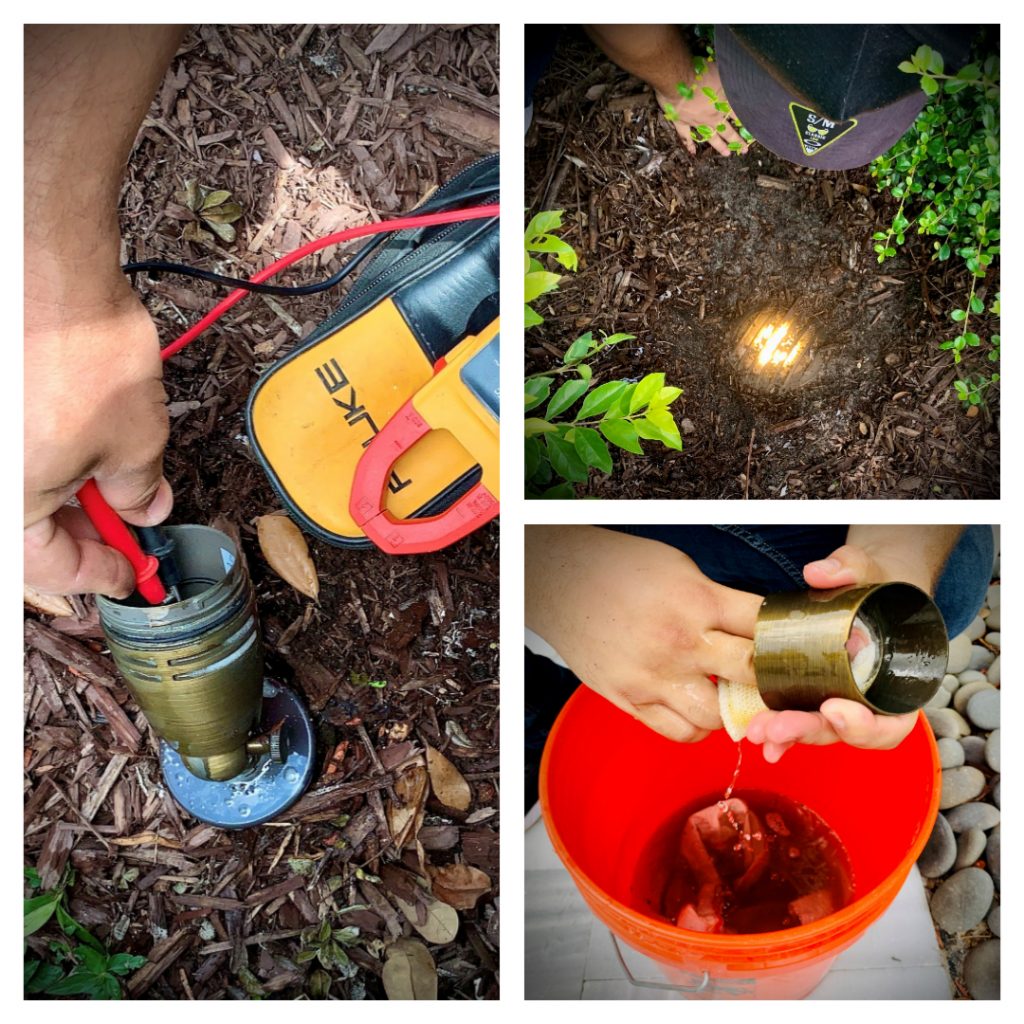 Further maintenance items can be added for additional cost:
Replace lamps
Replace cut wires
Adding raisers
Moving or replacing Fixtures
HOW CAN THIS MAINTENANCE HELP ME?
Just like any other type of maintenance, these updates and adjustments can help save a lot of money on costly repairs further down the line. Additionally, when you skip your routine maintenance, you could be forfeiting your factory warranty, leading to further expenses when they inevitably break down and need a full replacement. Everything from high end outdoor lighting in Coral Gables, Pinecrest or Miami Beach to residential pathway lighting in the suburbs of South Florida needs help to ensure that your system stays beautiful and works just as well as the day it was installed. Thankfully there is lighting company maintenance to resolve any LED outdoor lighting issue that you can think of. If you need outdoor lighting maintenance in Miami or South Florida, you can contact us by requesting a free maintenance estimate by following this link: Outdoor Lighting Maintenance and Repairs. You won't even have to change a bulb!